At Coon Valley Cooperative Telephone Association, we offer wireless internet to a wide service area, including but not limited to the Stuart, Diamondhead, Orient, Creston, and Cromwell communities.
For customers in the Menlo and Nevinville communities, we have fiber internet service plans. You can view more information about those services by clicking here.
Our wireless internet service offers great advantages to you, such as:
Unlimited Usage - No data limits or caps.
No Contracts
Installation and Support - Professional, no-cost installation from local people you can trust.
Wireless Internet Plans
10/2 Mb Plan
Monthly rate for speeds up to 10 Mb Down, 2 Mb Up
50/5 Mb Plan
Monthly rate for speeds up to 50 Mb Down, 5 Mb Up
100/10 Mb Plan (only where applicable)
Monthly rate for speeds up to 100 Mb Down, 10 Mb Up (only where applicable)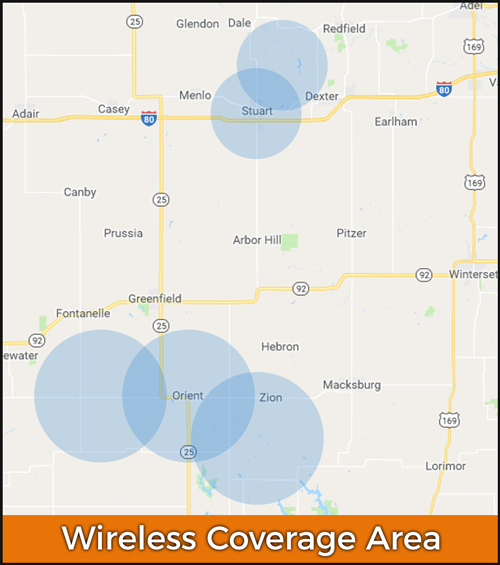 Required Equipment and Additional Options
Required Equipment:
Wireless Router with Managed WiFi - $5.95 / month
Additional Options:
SecureIT Plus Antivirus - $7.95 / month
Static IP Address - $10.00 / month
Wireless Internet Coon Valley Co-op
Error: Contact form not found.